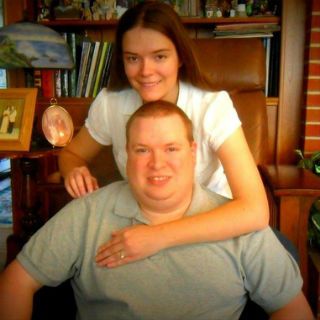 Pastor Jeffrey Withers
I am excited to be serving as pastor of Boydton Baptist Church!  It has been an interesting journey so far to this point.  I was saved during a spring revival at my home church in Haynesville, VA when I was 10 years old.  I preached my first sermon a few months after that during Children's Sunday.  I grew up in the church as a teenager but eventually started straying away from church when I went into college.  One night, I just hit rock bottom in my faith.  I knew God was calling me into the ministry at age 15, but I kept fighting Him on it.  I finally submitted to His calling and I changed my classes to prepare for the ministry.  I went through college and seminary, growing in my faith.  I was called to Gibeon Baptist Church in May 2013 as their pastor.  I served there for almost four years and then was called to become the pastor here at Boydton Baptist in April 2017.
Personal Notes:
Graduated from Liberty University in Lynchburg, VA with a B.S. in Religion in 2009.
Graduated from Southeastern Baptist Theological Seminary in Wake Forest, NC with an M.Div in Biblical Counseling in 2012.
Married to Caitlin Withers since June 10th 2017!
Currently pursuing my Doctor of Ministry degree in Disciple Making from Southeastern Baptist Theological Seminary.
Contact Info
Email: catchj53@gmail.com
Phone: 804-761-6025