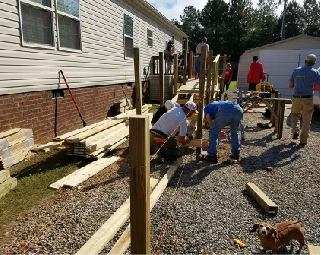 Men At Work Mission Team
Our Men at Work Mission Team has worked all around the county of Mecklenburg and also in Southwest Virginia to help needy families that need either wheelchair ramps or other repairs done to their homes. 
This group is led by Morris Locke and Ronny Worley.
Men after God's Own Heart
The men of the church have a fellowship breakfast on the 1st Sunday of every month to get together to have fellowship, have a good meal together, and to learn from God's Word together. 
All men and their sons are invited to join us in the fellowship hall at 8 AM for this special event!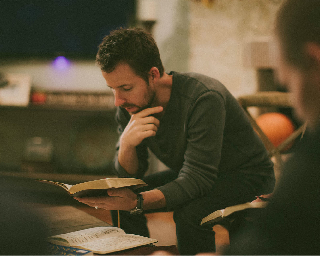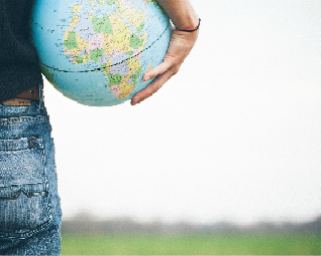 Women's Missionary Union (WMU) 
Our ladies at the church meet monthly to find ways to serve our community and around the world.  They help lead the church in collecting change for Missions on the 1st Sunday of each month during worship service.  They help make and serve Thanksgiving Dinners the week before Thanksgiving to our community every year.  They have also packed care packages for the Boydton Volunteer Fire Department to give to those who have lost everything in a fire.  This is one of our most active groups in the church. Holly Duck, Sylvia Coleman, and Lorretta Loftis help lead this group.
5th Sunday Evangelism/Music Service
On the 5th Sunday, we will have a special service where different gospel groups will come in and perform during our worship service.  On these 5th Sundays, Sunday School is at 9:30 AM, the Worship Service is at 10:30 AM, and then we will have a fellowship meal after the service.  There is no Canteen on these Sundays.  We have hosted groups such as Unashamed, the Hinson Girls, River's Edge, Sherry and Tyler Vestal, Homegrown Bluegrass, Carroll's Puppets, Smokey Wilson, Nikki Headley, and others.